When people ask you, "If you had three wishes, what would they be?" my first reply for over three decades was "perfect eyesight!" Here's my story of my wish finally coming true!
Of course your doctors tell you the clinical side of what to expect in great detail, but all of that information doesn't really give you an idea of what to expect emotionally and experientially. In my research before my eye surgeries, I found several people who had blogged their experiences in great detail, including their uncorrected experience and following after their surgeries as they healed, so I thought I should return the favor.

Due to the detail involved, I'll separate my story into chapters:

Wishing for Perfect Eyesight: Thick Glasses & Contacts Since Age 9

My Intraocular Lens Implant Surgery & Healing Experience

I hope the story of my experience helps you in your journey to better unassisted vision!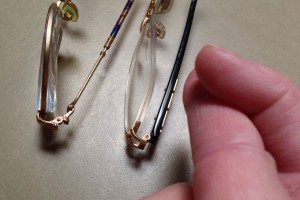 Personal IOL, LASIK, intraocular lens implants, implantable contact lenses, ICL, eyes, myopia, correction, surgery, nearsighted, near-sighted, eye surgery