The Willing Dead

These are pictures from The Willing Dead, a murder mystery party in honor of Tracia's birthday
that Britta hosted at her apartment on May 12th, 2001...





Who Killed Margaret Louise Barnhill?

At age 66 widow Barnhill died under mysterious circumstances. An autopsy showed that her blood contained arsenic. The sheriff suspects foul play and is calling for an inquest as soon as possible. Those presently under house arrest for possible dirty dealings include:

Charles Barnhill...........R. Douglas Barbieri
Ellen Barnhill.............Tracia Barbieri
Amy Barnhill...............Britta Peterson
Robert Barnhill............Jeff Ouye
Albert Dunhill.............Robert Reeves
Anne Percy.................Maureen Smith
Crawford Benton............Louie Lee
Carrie Benton..............Cassandra Turley




"The enclosed newspaper item tells you the reason for this meeting. The inquest will be held next week, so let's get together and decide what our story is going to be. We must clear up the suspicion that one of us murdered Margaret."



THE MORNING NEWS....Flaking Rock, Colorado....October 6, 1983


Margaret Louise Barnhill, 66, socialite widow of the late Jasper Barnhill, founder of Barnhill Industries, died under mysterious circumstances Thursday night. Her son Charles discovered her body in her bedroom. Sheriff Bray found no signs of forced entry of burglary. Her call button had been disconnected at the wall.

Bray reported that samples of tissue and blood were fund to contain arsenic, and he is conducting further analyses. An inquest will be held as soon as possible. The sheriff suspects foul play and is interrogating all who were in the house the night of the death including all of her immediate family, her secretary, her attorney, and two long-time servants.

None of the family was available for interview. Reginald Perthwaite, Senior Attorney for Barnhill Industries, stated that the family is quite distraught over the death. He added that Barnhill Industries is not in jeopardy, and said, "After Mrs. Barnhill's will is read, a family member will be appointed to fill her role as chairman of the board." He refused to speculate on who that would be.



The Suspects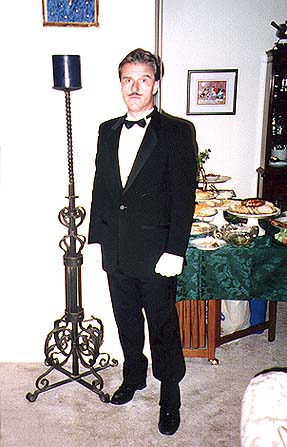 Doug Barbieri as Charles Barnhill...

Charles Barnhill, age 44, is son of the late Mrs. Barnhill and is married to Ellen. Charles has never been very active in the family enterprises, and he has lived with his family under his mother's roof since the death of his father.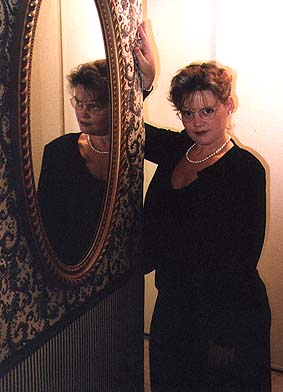 Tracia Barbieri as Ellen Barnhill...

Ellen Barnhill, 43, is married to Charles and is mother of Robert and Amy. She has disliked this arrangement and has been heard openly expressing her resentment of her mother-in-law's interference in their lives. She has blamed the late Margaret for her children's problems.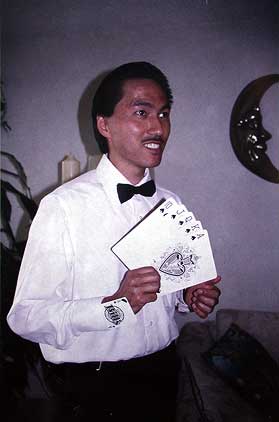 Jeff Ouye as Robert Barnhill...

Robert Barnhill, 23, is known locally as a compulsive gambler. He also has been in court several times over incidents resulting from his short temper.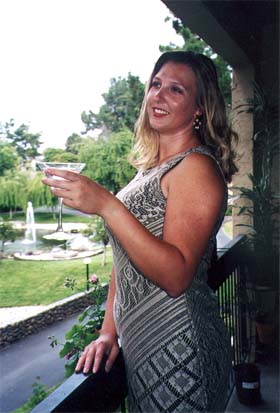 Britta Peterson as Amy Barnhill...

Amy Barnhill, 20, has the reputation of a playgirl who is supported by her grandmother and rejected by her mother. She is a favorite of her father, Charles.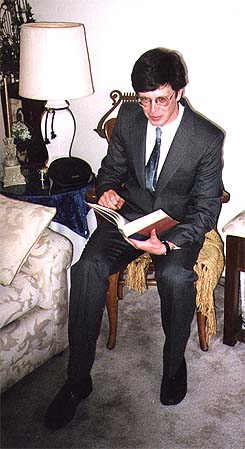 Robert Reeves as Albert Dunhill...

Albert Dunhill, 46, has served in various capacities in the Legal Department of Barnhill Industries for many years. The late Jasper had announced that his son Charles would have that opportunity, but when Charles failed to complete college, Albert was placed in that favored position. Dunhill has been a protege of the Barnhills, enjoying a Harvard Law School education and many other benefits due to their generosity.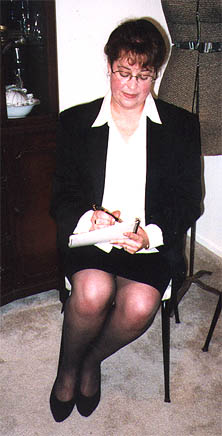 Maureen Smith as Anne Percy...

Anne Percy, 35, formerly secretary to Jasper Barnhill, moved into the Barnhill home soon after Jasper's death where she has served as Margaret's secretary and companion.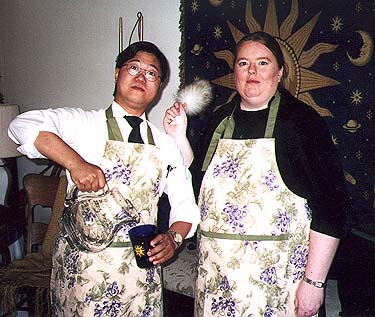 Louie Lee and Cassandra Turley as
Crawford and Carrie Benton...

Crawford Benton, 70, and Carrie Benton, 62, have long been servants of the Barnhills. Married in 1973, they have been planning to retire soon.



The Party!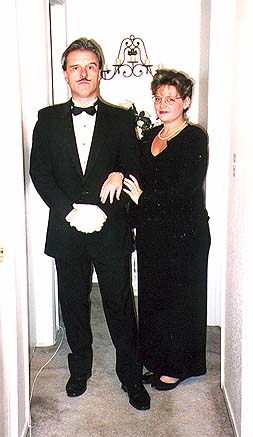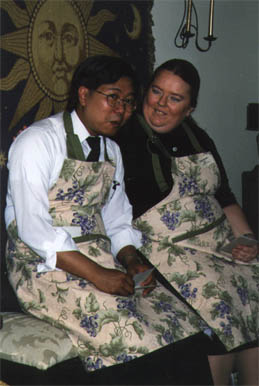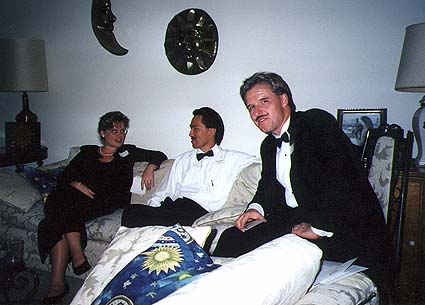 back to How to Host a Mystery...